PIC Workshop OFC 2016
With an increasing momentum for photonic integration and last year's PIC workshop attracting over 250 attendees, this year will see the third workshop on photonic ICs at OFC. The PIC workshop is unique in the sense that it offers a one-stop-shop for anyone wanting to get started in photonic integration. The workshop is free of charge, but does require advance registration. Food and drinks will be provided and there is plenty of opportunity to network and interact with PIC service providers.
3rd Workshop on Photonic Integrated Circuits at OFC
Wednesday March 23, 2016, 5:45pm to 8:15pm (with registration opening at 5:15pm)
Room 210AB at the Anaheim Convention Center
The advent of 100Gbps and beyond in both longhaul as well as datacom marked the breakthrough of photonic integration in a broader sense. As a result of this, PICs are now also being used e.g. in sensing and military applications and there is thus a growing group of people that are starting to design and use photonic chips.
However, the PIC value chain can be complex as one needs to make choices for the material system, the foundry and/or broker, the design and layout software, packaging solutions and so on. The aim of the PIC workshop is to bring together all the relevant players independent of material system and to provide an in-depth overview that allows you to make the right trade offs and to get to know the key PIC service providers. There will be a particular focus on multi-project wafer (MPW) shuttles together with the accompanying Process Design Kits (PDKs), since these substantially lower the cost of developing a PIC, provide a complete solution, and reduce the PIC development time.
The PIC workshop starts with a detailed overview of everything that you need to know in order to design, fab, and package a photonic chip. Subsequently there is a networking break during which you can interact with the key PIC service providers, who have table tops and provide useful information. During the break, food will be served and there will be drinks. After the break, there are several use case presentations by companies that are using photonic ICs and that are sharing their experiences.
The workshop will be highly interactive and there is room for additional questions and discussions at the end.
For any questions about the PIC workshop, please contact Isobel Hoevers at isobel@7pennies.com or (917) 833-3589.
The PIC workshop will be held on Wednesday, March 23rd, 2016 from 5.45 pm to 8.15 pm, in conjunction with the OFC at Anaheim Convention Center in Room 210AB.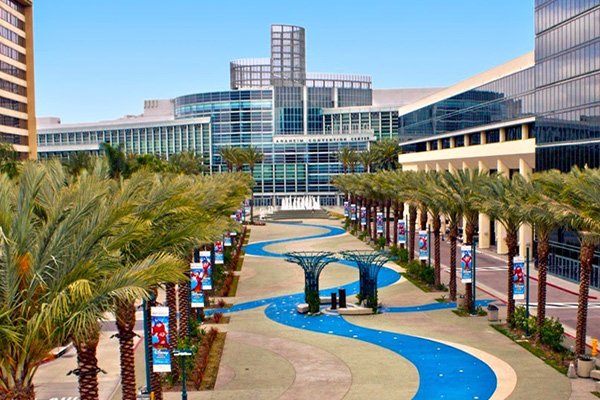 5:15 PM – 5:45 PM: Registration / Buffet Opens
5:45 PM – 5:50 PM: Welcome and Introduction
5:50 PM – 6:40 PM: PIC Overview Presentation "Everything You Need to Know in Order to Design a PIC and to Use Key Service Providers to Do This Faster and Cheaper":
InP-Based Integrated Photonics: Dr. Katarzyna Ławniczuk, JePPIX coordinator, Technical University of Eindhoven
Silicon Photonics: Dr. Ir. Arne Leinse, Vice President, LioniX
Design Software: Twan Korthorst, CEO, PhoeniX
Packaging: Mitchell Wlodawski, Senior Engineer/Business Development, Chiral Photonics
PIC Design Houses: Dr. Inigo Artundo, CEO, VLC Photonics
6:40 PM – 6:45 PM: Question & Answer Session
6:45 PM – 7:30 PM: Networking Break with Buffet and Sponsor Tabletops
7:30 PM – 7:40 PM: Update on AIM Photonics" by Michael Liehr and Mike Watts, CEO and CTO respectively of the American Institute for Manufacturing (AIM) of Integrated Photonics
7:40 PM – 8:10 PM: Presentations by PIC Users Who Share Their Experiences.
Michael Krainak, Ph.D., Head of the Lasers and Electro-Optics Branch, NASA-GSFC
Ashutosh Shastry, Vice President R&D, iNDx LifeCare
Fred Kish, Ph.D., Senior Vice President, Infinera
8:10 PM – 8:15 PM: Questions & Answers. Possibility for Additional Networking
DOWNLOADS:

To download all PIC OFC 2016 presentations, we ask you to provide us with some basic info. After submitting the form below we will send you the download link (a zip file of 35 mb) which will consists of the following presentations: Overview PIC workshop, 7 Pennies, Presentation Michael Liehr, AIM Photonics, Presentation Mike Watts, AIM Photonics, Presentation Mike Krainak, NASA, Presentation Ashutosh Shashtry, iNDX Life Care, Presentation Fred Kishm Infinera.
The workshop is supported by a wide group of service providers to the PIC industry. It includes foundries for pretty much all the relevant material systems, providers of simulation and layout software, packaging houses, as well as providers of turn-key PIC design solutions. The common denominator for all these companies is that they support multi-project wafer (MPW) runs and process design kits (PDK), which are a great and cost-effective way to develop PICs. For a description of all the sponsors, please see the relevant sections below.

PhoeniX Software, Based on a history going back to 1991, provides an unique mask lay-out, process flow design and simulation environment for the integrated photonics marketplace. Headquartered in Enschede, the Netherlands, PhoeniX Software supports customers around the globe through its subsidiaries and network of sales representatives to improve quality, reduce time to market and enhance research by offering unique and highly integrated software solutions, training and customer support. Customers range from Fortune 500 companies to start-ups, universities and research institutes, active in integrated photonics, microfluidics, MEMS, printed electronics and other micro and nano technologies. Furthermore PhoeniX Software is supporting Multi Project Wafer runs at various foundries with dedicated PDKs for TriPleX, InP and silicon photonics.
(http://www.phoenixbv.com)

Lumerical – Since its inception in 2003, Lumerical has pioneered breakthrough simulation technologies that help bring new product concepts to life. Lumerical's software tools support a broad range of photonic and electromagnetic design and analysis applications. From component level analysis using optical and electrical solvers to photonic integrated circuit and system design and simulation, Lumerical's products are capable of addressing the most challenging design problems. Lumerical's photonic design tools are licensed in nearly 50 countries, by more than 800 of the world's most innovative organizations including 7 of the top 10 companies in the S&P 1200 Global IT Index and 44 of the top 50 research universities according to the Times Higher Education rankings. (www.lumerical.com)

VPIphotonics sets the industry standard for end-to-end photonic design automation comprising design, analysis and optimization of components, systems and networks. We provide professional simulation software supporting requirements of integrated photonics, optoelectronics and fiber optics applications, optical transmission system and network applications, as well as cost-optimized equipment configuration. Our team of experts delivers professional consulting services addressing customer-specific modeling and design requirements. VPIphotonics' award-winning off-the-shelf and customized solutions are used extensively at hundreds of corporations worldwide; over 160 academic institutions joined our University Program. For further information, please visit us at www.VPIphotonics.com.

LioniX is a leading provider in development and small to high volume production of leveraging and innovative products based on micro/nano system technology (MNT) and MEMS. Our core technologies are integrated optics and micro-fluidics. Our customers operate in telecom, industrial process control, life sciences and space markets and include OEM's, multinationals, VC start-up companies as well as research institutions from around the world. LioniX offers design to manufacturing and horizontal integration by partnering with MEMS/MST foundries and suppliers of complementary technologies, such as in (food) biotech/genomics, chemistry/pharmaceuticals and water technology. The combination of micro-fluidics and their integrated optics technology (TriPleX™) gives LioniX an unrivalled expertise in the emerging area of Lab-on-a-Chip.
 (www.lionixbv.nl)

Chiral Photonics (CPI), a New Jersey, US based company founded in 1999, specializes in optoelectronic packaging of integrated photonics.  CPI offers its pitch reducing optical fiber arrays, PROFAs, which enable the highest density optical I/Os for both edge and face coupling to photonic ICs. Currently, up to 61 I/O channels can be coupled in a single port.  Other services range from single-die optical coupling or optoelectronic package development, including test services, to volume optoelectronic production packaging.Please contact us to obtain our free coupling and packaging design guidelines: designguide@chiralphotonics.com.

VLC Photonics was born as a spin-off company from the Telecommunications and Multimedia Applications Institute (iTEAM) located at the Universitat Politecnica de Valencia (Spain), where we developed our work in optical systems, photonic signal processing and photonic integrated circuits for more than 20 years.  The company is devoted to the design and fabless manufacture of custom photonic integrated circuits, that would allow anyone to access theg advantages of photonic integration without the need of a deep expertise and investment in the field.
 (http://vlcphotonics.com)

Oclaro, Inc. (Nasdaq: OCLR), is a leader in optical components, modules and subsystems for the core optical, enterprise and data center, and wireless access markets. Leveraging more than three decades of laser technology innovation, photonic integration, transceiver and subsystem design, Oclaro's solutions are at the heart of the fast optical networks and high-speed interconnects driving the next wave of streaming video, cloud computing, voice over IP, SaaS and other high-speed and bandwidth-intensive applications. (www.oclaro.com)

JePPIX is a broker that helps organizations around the globe to get access to advanced fabrication processes for Photonic Integrated Circuits (PICs). JePPIX aims at low-cost development of application specific PICs using a generic foundry model and rapid prototyping via industrial Multi-Project Wafer runs. The generic approach allows a variety of PICs to be realized using the same standardized processes. JePPIX closely collaborates with Europe's key players in the field of photonic integration, including manufacturing and packaging partners, photonic CAD software partners, R&D labs and photonic IC design houses. With JePPIX you can get access to the Indium Phosphide (InP)-based monolithic integration platforms of Oclaro, Fraunhofer HHI and SMART Photonics and the low-loss dielectric TriPleX waveguide technology of LioniX. JePPIX is hosted by the Eindhoven University of Technology in the Netherlands. For more information visit our website: (www.jeppix.eu).

Fraunhofer HHI The core competencies of Fraunhofer HHI are in the areas of Photonic Networks and Systems, Mobile Broadband Systems, Photonic Components and Electronic Imaging. Within the Fraunhofer mission "to undertake applied research of direct utility to private and public enterprise and of wide benefit to society", we offer research, development and production services in all our activities to the German and international industry. The activities of the Photonic Components Dept. are focused on the following – mainly InP based- optical components for tele- and datacom, and optical sensing applications. Components such as: Photonic Integrated Circuits, Integrated hybrid InP and Polymer PLC components, THz Components, Discrete devices, DOE and related devices, InP MOVPE; e-beam lithography; process development; & Qualification support. (www.hhi.fraunhofer.de)

SMART Photonics, located in Eindhoven, The Netherlands, is a Pure Play Foundry offering III-V production services for both discrete- as well as integrated- Indium Phosphide based photonic components. We use our knowledge, experience and the dedicated equipment to create and produce the photonic designs of our customers. We offer the complete production process from Epitaxial growth, processing, re-growth and polishing of wafers up to dicing and coating of the sides of the chips. Next to the production support, in either the proof of concept (POC) phase or the full production phase, we also offer single- or combined- process steps to complete, or back-up, the production processes of our customers. (www.smartphotonics.nl)
Supporting Organizations


The American Institute for Manufacturing Integrated Photonics (AIM Photonics), is an industry driven public-private partnership that focuses the nation's premiere capabilities and expertise to capture critical global manufacturing leadership in a technology that is both essential to National security and positioned to provide a compelling return-on-investment to the U.S. economy. The Institute's goal is to emulate the dramatic successes experienced by the electronics industry over the past 40 years and transition key lessons, processes, and approaches to the photonic integrated circuit (PIC) industry. AIM Photonics supports Small and Medium Enterprises, providing practical access and technology on-ramps for U.S. industry, government, and academic communities. We are creating a National PIC manufacturing infrastructure, widely accessible and inherently flexible to meet the challenges of the marketplace with practical, innovative solutions. (www.aimphotonics.com)

OSA/OIDA OSA Industry Development Associates (OIDA) serves and represents the optics and photonics community of more than 260 corporate members. Members include the leading providers of optics and photonics components and systems and leading universities and research institutions. OIDA provides roadmap reports and market data for the industry, serves as the voice of the industry to government and academia, acts as a liaison with other trade associations worldwide and provides a network for the exchange of ideas and information within the optics and photonics community. To learn more about a corporate membership with OIDA, visit: OIDA Membership.

For more than 40 years, BCC Research's in-depth market analysis has provided businesses with the insight needed to make intelligent and strategic business decisions. BCC's market research coverage provides detailed market size forecasts that incorporate the major economic, scientific, and technological developments in industrial, pharmaceutical, and high technology organizations. Industry analysis and market forecasts for advanced materials, high-tech systems and components, nanotechnology and novel processing methods are at the forefront of the company's expertise. BCC Research Analysts:
Are recognized experts in the technical markets they cover
Reside worldwide, giving a global perspective on major market changes, including: US, UK, Canada, Israel, France, Portugal, Germany, India, China, Malaysia, Brazil, Spain
Hold doctorate degrees and other advanced degrees
Have many years of experience in the fields they research; many analysts have been conducting research in their fields of expertise for 20 years or more
Use their deep knowledge of specific technical markets to identify and quantify market growth drivers as well as factors that can slow market growth
Apply time-tested and proven methodology to quantify current size and future growth of technical markets and all key market segments within those markets
See www.bccresearch.com for more info or this link for BCC's report on photonic integration.

EPIC is the industry association that promotes the sustainable development of organisations working in the field of photonics in Europe. We foster a vibrant photonics ecosystem by maintaining a strong network and acting as a catalyst and facilitator for technological and commercial advancement. EPIC publishes market and technology reports, organizes technical workshops and B2B roundtables, coordinates EU funding proposals, advocacy and lobbying, education and training activities, standards and roadmaps, pavilions at exhibitions. (www.epic-assoc.com)

Katarzyna Ławniczuk obtained M.Sc. in electronics and computer engineering in 2007, Warsaw University of Technology, Poland. Katarzyna was awarded a joint Ph.D. degree from Eindhoven University of Technology, the Netherlands, and Warsaw University of Technology, Poland, in 2014. Her research focused on Indium Phosphide-based multiwavelength lasers and photonic integrated transmitters for application in optical access networks and fast interconnects. During the PhD studies she was awarded for her work at international conferences, and in 2012 she received the Dutch Netelcom Award for the most innovative scientific contribution of a PhD student to the field of communication technology. Katarzyna has been the coordinator of JePPIX at the Photonic Integration Group at Eindhoven University of Technology since 2013. From January 2016 Katarzyna is the project coordinator of EU programme PICs4All. (www.jeppix.eu)

Dr. ir. Arne Leinse (Vice-President) is active in integrated optics for more than 15 years. He received a PhD degree from the University of Twente in the integrated Optical Microsystems group in 2005. Hereafter he joined LioniX BV where he was involved in the invention and development of the TriPleX™ platform from the beginning. He has been involved from the original concept until the exploitation and (co)authored over 100 articles in the last years. He is now a member of the management team and involved in the commercial exploitation and the strategic roadmap of the technology and LioniX. (www.lionixbv.nl)

Twan Korthorst as the CEO of PhoeniX Software Twan Korthorst looks back on an active career in the field of micro and nano technology. During the final stage of his Masters in Electrical Engineering at the University of Twente, he co-founded the Microflown Team, developing world's first particle velocity microphone. In 1996 he started as product engineer at Twente Microproducts (TMP). A milestone was the step of being in charge as the quality manager for the first implementation of ISO 9001 at a MEMS corporation within Europe. After the acquisition of TMP by Kymata, a Scottish based data communications solutions provider based on integrated optics, he occupied the post of Director Operations at Kymata Netherlands (later Alcatel Optronics Netherlands). After his position as Manager Operations at DEMCON Advanced Mechatronics, Twan joined PhoeniX Software in August 2007. (www.phoenixbv.com)

Mitchell Wlodawski, Senior Engineer/Business Development: Mitch Wlodawski received his MS degree in Electrical Engineering from Columbia University in New York in 1982. Mitch Wlodawski has over 25 years of experience in optical sensor technology, fiber optics and digital signal processing. At Chiral Photonics, Mr. Wlodawski is involved in the development of new business opportunities, operations and analysis of characterization data for Chiral products. During his career, he helped lead four Phase I SBIR's and two Phase II SBIR's in the areas of PROFA development for the National Science Foundation, Prognostic Health Management for jet engines sponsored by the Air Force, Hyperspectral Imaging Systems for coastal surveillance sponsored by the Navy and automated Fauna detection for population monitoring using multispectral sensors for the Air Force. While at Lucent Technologies, Specialty Fiber group, he was in charge of the characterization and modeling Erbium-doped fiber and Erbium-doped fiber amplifiers employed in long-haul, regional and metro- fiber networks. (www.chiralphotonics.com)

Inigo Artundo (CEO): Obtained the M.Sc. in Telecom Engineering at the Universidad Publica de Navarra (Pamplona, Spain) in 2005, and received his Ph.D. in Applied Physics and Photonics at the Vrije Universiteit Brussel (Brussels, Belgium) in 2009. He has been involved in several national and European research projects and networks of excellence focused on reconfigurable optical interconnects, the design, fabrication and characterization of micro-optic devices, and on flexible access and in-building fiber network architectures. He has worked as a reviewer for several scientific journals and national funding agencies. He holds specializations in Business Financing, Commercial Management and Research, and Strategic Marketing. He is a member of IEEE, SPIE and COIT. (www.vlcphotonics.com)

Michael Liehr is the Chief Executive Officer of the American Institute for Manufacturing (AIM) of Integrated Photonics. Michael focuses on the creation of new AIM business opportunities, and is responsible for the effective and efficient operation of the AIM's programs including SUNY Polytechnic Institute's strategic 300mm integrated photonic semiconductor and 3D packaging. He is also SUNY Poly's Vice President for Research. Prior to this assignment, he led the Global 450mm Consortium through the start-up phase as the General Manager and was an IBM Distinguished Engineer. (www.aimphotonics.com)

Professor Watts is a principal investigator in the Research Laboratory of Electronics (RLE) and a member of the Electrical Engineering and Computer Science Department (EECS) at the Massachusetts Institute of Technology. He is also the current CTO of AIM Photonics and the CEO of Analog Photonics. He received his Bachelor of Science in Electrical Engineering from Tufts University in 1996. He then joined Draper Laboratory as a Member of Technical Staff in their Fiber Optics Group. In 1999 he became a Draper Fellow and received his SM and PhD degrees from MIT in 2001 and 2005, respectively. In 2005, he joined Sandia National Labs, where he led their silicon photonics effort as a Principal Member of Technical Staff and was recognized with an R&D100 Award for work in ultralow power microphotonic modulators and switches. In 2010, he returned to MIT, where he is an Associate Professor in the Electrical Engineering and Computer Science Department (EECS). Professor Watts' research focuses on photonic microsystems for low-power communications, sensing, and microwave-photonics applications.
Professor Watts' research focuses on photonic microsystems for low-power communications, sensing, and microwave-photonics applications. His current interests include the modeling, fabrication, and testing of large-scale implementations of microphotonic circuits, systems, and networks that are being integrated, directly or through hybrid techniques, with CMOS electronics for high-speed transmitting, switching, and routing applications of digital signals. Additional interests include large-scale microphotonic sensing and imaging arrays, along with optical phased arrays, nanophotonic antennas, nonlinear optics, and manipulations of optical-electromagnetic fields on-chip. He is currently the Principal Investigator on the MIT DARPA E-PHI and DODOS programs. (www.aimphotonics.com)

Michael Krainak received his BS in electrical engineering from Catholic University and MS and PhD in Electrical Engineering from Johns Hopkins University. He started his career as a telephone switch office field engineer for AT&T Western Electric. He worked for ten years at the National Security Agency in signal processing, Fourier optics, and microelectronic circuit design. Dr. Krainak worked for two years at an integrated photonics start-up company Quantum Photonics ()now Thor Labs Quantum Electronics). For the past twenty-five years he has worked at NASA Goddard Space Flight Center on inter-satellite laser communications and laser remote sensing. Dr. Krainak is presently the Head of the Laser and Electro-Optics Branch at NASA-GSFC.

Ashutosh Shastry is Vice President, R&D and leads Engineering and Product Development at iNDx LifeCare. Developing life transforming innovative medical products from ideation to launch is Ashutosh's passion. He excels in solving technical and multidisciplinary systems challenges. Before iNDx, Ashutosh was Director of Engineering at Corium International, a transdermal drug delivery company that went public in 2014. During his 7.5 years at Corium he first led the development of MicroJet needle-free injector from bench-top concepts to a wearable integrated clinical prototype starting at Stratagent LifeSciences which merged with Corium. MicroJet won the Edison Silver medal in the Medical Device Game Changers category.
Ashutosh next pioneered the MicroCor dissolving microneedles wearable patch leading device architecture and building inherently scalable manufacturing processes, pushing the boundaries of biomechanics and microfluidics. Before joining Stratagent, Ashutosh was a postdoctoral research associate at University of Washington, Seattle where he initiated a graduate research program on droplet microfluidics by engineering super-hydrophobic surfaces in the Department of Electrical Engineering in collaboration with the BioEngineering. Before UW, Ashutosh was with the Microelectronics Group, I.I.T. Bombay where he initiated BioMEMS research and helped set up the Microfabrication Lab while developing Free Solution DNA Electrophoresis and In-flow Cell Electroporation systems in collaboration with Cancer Research Institute, Mumbai. Ashutosh has a B.Tech and M.Tech. in Chemical Engineering and a Ph.D. in Bioengineering, all from I.I.T. Bombay. When not lost in the micro/nano world Ashutosh loves to read, work on projects with daughters and play hide and seek…. (indxlifecare.com)

Fred Kish, Ph.D., Senior Vice President, Optical Integrated Circuit Group. Frederick A. Kish, Jr., Ph.D. serves as our Senior Vice President responsible for our Optical Integrated Component Group (inclusive of both PIC chips and Modules). Prior to this role, he served as our Vice President, PIC Development and Manufacturing since May 2001. From November 1999 to May 2001, Dr. Kish served as R&D and Manufacturing Development Functional Manager for the Fiber Optics Communications Division of Agilent Technologies, Inc., a measurement and technology company for communications, electronics, life sciences and chemical analysis. Dr. Kish holds B.S., M.S. and Ph.D. degrees in electrical engineering from the University of Illinois at Urbana-Champaign. (www.infinera.com)
To download all PIC OFC 2016 presentations, we ask you to provide us with some basic info. After submitting the form below we will send you the download link (a zip file of 35 mb) which will consists of the following presentations: Overview PIC workshop, 7 Pennies, Presentation Michael Liehr, AIM Photonics, Presentation Mike Watts, AIM Photonics, Presentation Mike Krainak, NASA, Presentation Ashutosh Shashtry, iNDX Life Care, Presentation Fred Kishm Infinera.
PIC ARCHIVE
For more info, please check out the archived earlier photonic integration events: