Team
7 Pennies Consulting consists of a team of people with extensive experience and know-how, with the dedicaton and perseverance to help you achieve your growth goals, and with the geographic coverage that is needed in today's global economy.

ERIK PENNINGS, PhD, MBA, General Manager & Principal, Princeton, NJ, USA as well as The Hague, The Netherlands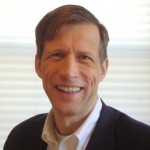 Erik Pennings is the General Manager and Principal of 7 Pennies Consulting, which he founded in 2009 with the mission to help companies grow revenues through introducing new products or expanding into new markets.
Throughout his career, Erik has been able to take a product from the initial idea, get it developed, introduce it to the market, and lead it to multimillion dollar revenues.
Erik says: "Our economy depends on people who come up with new inventions or ideas for innovative products or services and have the drive to bring them to the market. Having invented new technologies and having brought them successfully to the market myself, I very much enjoy working with entrepreneurs in order to help them reach their business goals".
Prior to founding 7 Pennies Consulting, Erik worked for over 20 years in executive sales, marketing, product management, R&D, and consulting roles at companies such as Philips, JDSU, CyOptics (now Avago), and Eudyna (now Sumitomo).
Erik has a MSc degree (Cum Laude) in Physcis, a PhD degree in Electrical Engineering, and Executive MBA degrees from Simon Business School as well as Nyenrode Business University.
ALKA SWANSON, PhD Principal Consultant, North Wales, PA, USA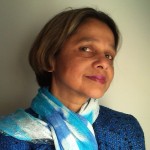 "Helping Electro-Optics Companies find collaborative Solutions"
Dr. Alka Swanson is a Principal Consultant at 7 Pennies where she is engaged in helping European and American entities market and promote product and service offerings to manufacturers of products such as photonic integrated circuits.
Alka has a proven track record of growing companies by leading strategy development at a corporate level and executing on at operational level. She accomplishes this by first analyzing market and customer needs in the context of available technologies within an institution. She then works with engineers, and business development to define a product or technology path and identifies technical gaps. She successfully partners with customers, competitors or third parties to fill those gaps.
Alka consults with electro-optical companies in both commercial and defense markets. She consults in the areas of revenue growth and operational excellence.
In the past, Alka has held several senior level positions at COGO Optronics, Princeton Lightwave, JDSU, and EPITAXX.
Alka received her PhD in Low Temperature Physics from Boston University in 1990. From 1990 to 1996 she was a post-doctoral fellow and member of technical staff at AT&T Bell Labs.
ISOBEL HOEVERS, BSBA Senior Marketing Consultant and Inside Sales, Princeton, NJ, USA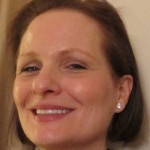 Isobel joined 7 Pennies early in 2014 where she plays a pivotal role in coordinating a number of different marketing initiatives. In addition, she has been supporting business development by managing inside sales, Isobel has a keen interest in innovation and startups. Isobel says: "I like startups because it lets me be involved with all aspects of the business like finance, marketing and human resources. I have to think creatively to create new revenues and work with limited resources."
Isobel brings over 20 years of experience working on Wall Street, initially at Equity Interest and subsequently at M.H. Meyerson, where she was VP of Trading and developed sales and trading strategies and built strong relationships with clients and money managers. In addition to her work at 7 Pennies, Isobel is also founder of a startup company in the healthcare market.
Isobel holds a Bachelors of Science degree in Business Administration from Long Island University.
VIVIAN LIYUE, BBA Business Development and Strategic Sourcing Wuhan, Hubei, China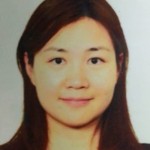 Vivian joined 7 Pennies in 2014 where she is responsible for both business development as well as strategic sourcing. In today's market, Asia in general and China in particular are absolutely critical. Especially for the high-tech industry, it is essential to be able to develop sales and/or source components in China. Within the time that Vivian work at 7 Pennies, she played a crucial role in a high-tech M&A transaction. In addition, she has used her extensive network to find several unique suppliers of components. Vivian is located in Wuhan which is a high-tech hub in itself and located centrally within China.
Prior to joining 7 Pennies, Vivian was responsible for sales at Wuhan Huagong Genuine Optics Technology Ltd where she managed the Alcatel-Lucent account and covered sales in Europe. She subsequently was international sales account manager at SuperXon Chengdu Technology Ltd, which is a leading vendor of fiber-optic transceivers.
Vivian holds a Bachelors degree in business and finance from Huazhong University.
SRIVATHSA BHAT, MSC, MTECH Senior Business Analyst, Espoo, Finland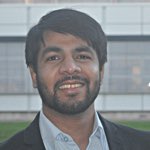 "Research and technology should always go hand-in-hand with top quality entrepreneurship. Only together, can they be successful in the market."
Srivathsa Bhat is a Senior Business Analyst at 7 Pennies since September 2015, where he is coordinating the joint marketing program for photonic integration. The center idea behind the joint marketing program is that by establishing a consortium of companies, the outreach can be substantially larger while the cost and efforts are reduced for each participating company. In this respect, Srivathsa believes that "If done right, the ability and intelligence of a joint effort will be larger than the sum of its parts".
Srivathsa is based in Espoo, Finland, which has become one of Europe's prominent innovative high-tech regions. Srivathsa holds a Master of Science degree in Photonics from Sri Sathya Sai University, a Master of Technology degree from Indian Institute of Technology, Madras and is working on the completion of his PhD degree in Photonic Integrated Circuits field from the Eindhoven University of Technology.